This recipe is my version of the granola recipe in Peter D'Adamo's Diet by Blood Type book.
I use organic ingredients whenever possible but I don't stress about it (anymore..:) well, I do, a little bit.. Preheat oven to 350 degrees.
4 cups oats (can be raw, old-fashioned, or rolled, just not instant)
Spread oats on baking sheet with rimmed edge (stainless steel is preferred).
Bake for 10 minutes.
Mix together in bowl:
scant 1/3 cup brown sugar
scant 1/3 cup organic extra-virgin olive oil
scant 1/3 cup honey
1 teaspoon cinnamon
1/2 teaspoon salt
Pour on top of oat-walnut mixture. I toss with two soup spoons until oats are coated.
Put back in oven for 10 more minutes.
Remove from oven.
1 cup walnuts (or nuts of choice; walnuts have Omega-3s)
Break walnuts into pieces. Add to oats.
Add about 1/2 cup each of dried cranberries, pumpkin seeds and coconut flakes.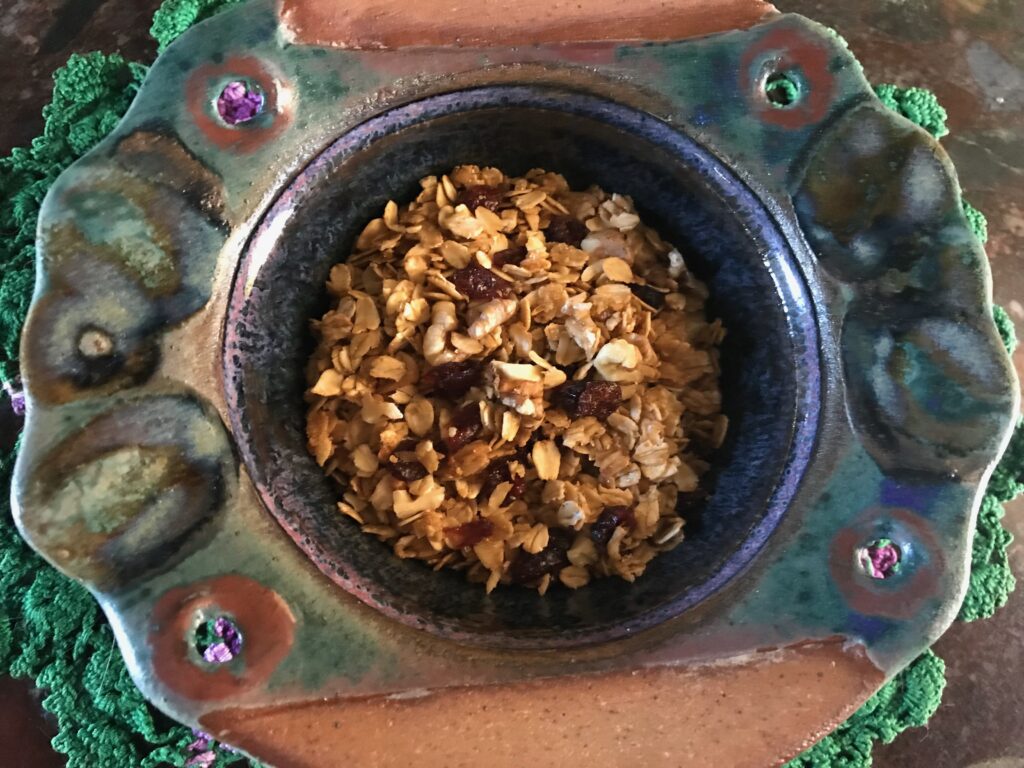 Easy peasy! I get a lot of love when I make this.. Let cool and store in glass or ceramic container.