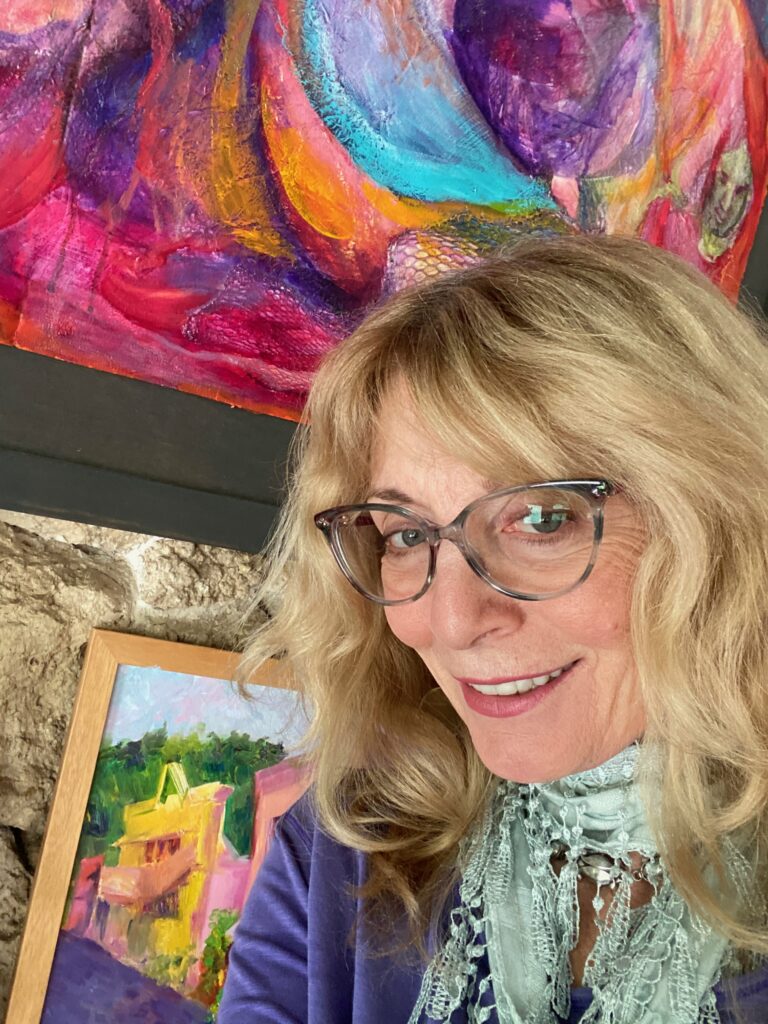 Art
Stephanie Shorr is a multimedia artist who has been alive long enough to have enjoyed practicing a variety of art mediums. She started with fashion and FIT (Fashion Institute of Technology) in the late sixties and graduated from MICA (Maryland Institute College of Art) in the mid-'70s. Graduating with a fine arts degree with a major concentration in ceramic sculpture did not provide many job opportunities in 1975. Stephanie switched lanes and became a graphic designer in the '70s and '80s. This was before personal computers were the norm so her drawing and design study made this pivot possible. She stayed on the periphery of fine art, painting, and making clay sculptures and produced a line of ceramic jewelry for a brief period. Motherhood followed in the '90s for central focus (What could be better than raising children? Such a privilege!). She was still painting and working in clay on the side whenever possible and entering an occasional art show. Now, with children grown up and moved away, she lives at the edge of the Everglades with escapes to the Colorado mountains. Stephanie is passionate about her family and (currently, subject to update) creating designs on the Procreate app, oil painting, mixed media, watercolors and always taking way too many pictures.
Update: family, health, art, especially mixed media community collaborations, exercise, home vegetable gardening
Health
A victim of distorted body image (thanks to Twiggy and the fashion designers of the '60s) as well as losing two stepfathers to lung cancer by the time she reached her mid-twenties, Stephanie has researched and followed many best health practices including healthy food choices, exercise, strength training, meditation, and yoga.
She gives a lot of credit to her medical team, most notably a doctor she has collaborated with for over 20 years to determine cause and resolution of any symptoms, with helping maintain the good health she enjoys today.
Stephanie was a gym owner for twelve years and became involved in helping others improve their fitness and health. She orchestrated events at the gym for members and the public to receive education and screenings onsite from medical professionals to improve health.
Stephanie was excited when her program "The Biggest Winner Health Challenge," designed for the schoolbus drivers and county employees of Broward County, received media attention from the Miami Herald, ABC news, and Rachel Rays television show. Rachel Ray sent a crew to shadow a participating schoolbus drivers day, then flew the driver to New York and interviewed her on her show.
Stephanie completed a personal training workshop with the Cooper Institute in Dallas. She became a certified Health Advocate by the University of Miami to further her goal of helping others find their best fitness and health.