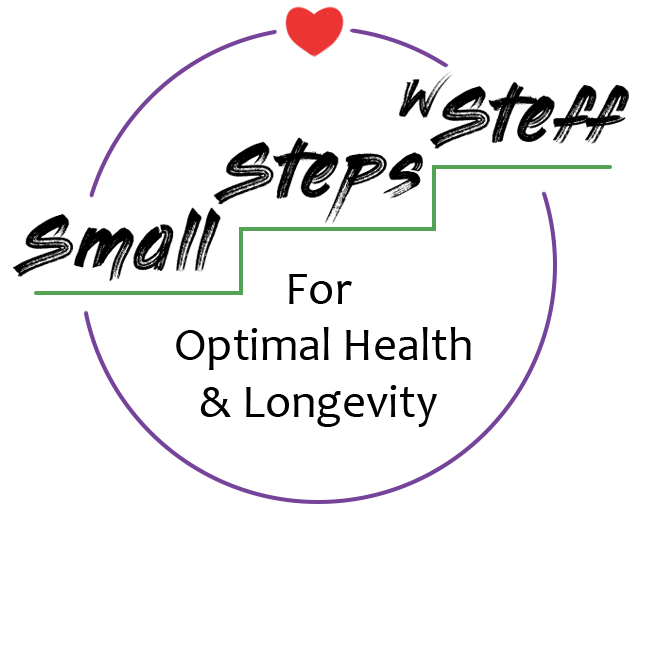 Let's improve and maintain your health so you can enjoy your life to the fullest!
Starting with small steps for best health habits is an investment
that will compound and pay dividends.

This past year I've experienced the incredible value of receiving
coaching and having mentors. It's a lot more fun and results are faster.
Plus being accountable to a coach or mentor is very motivating.

We know ourselves better than anyone else but we don't always give ourselves the time we
deserve.

So, for starters, let me send you my "Health and Fitness Self-Assessment".
Remember, "Self-Assess for Success" and "Self-Assess, Don't Obsess"
Request Health and Fitness Self-Assessment
Request "Live the Health You Want" Course for optimal health & longevity
If you'd like to have my course "Live the Health You Want" available to you,
I'm offering it at the special introductory price of $99.
This covers what we need to consider for our optimal health and longevity.
Request Introductory 2 sessions plus "Live the Health You Want" Course for optimal health & longevity
If you're ready to try coaching, and I promise you it will be fun ( I'm a fun seeker – life's too
short for anything else ), I'm offering 2 15-minute one-on-one sessions
where we'll review your self-assessment and/or talk about your goals or any concerns you may have.
This is a "new-business" special price of $249 and I have availability for the first 20 people who apply.

After your sessions, you can decide if you think I can add value to your health quest as an
ongoing health coach.
Request for 1 hour + 3 15-minute sessions
plus daily texting for 30 days plus "Live the Health You Want" Course
If you're already all-in and can't wait to get started to improve your quality of health and
longevity, I have availability for 5 health-seekers who can text me daily for with their progress,
questions and concerns for 4 weeks and I'll respond.

You'll have a 1-hour introductory session reviewing your self-assessment or we can complete
this together; you'll have 1 15-minute one-on-one session each week for the three following
weeks.

This special introductory price of $799.00 includes the course and you'll have a no-pressure,
renewable option to continue coaching at the end of the 4 weeks at the same rate with 4 15-
minute sessions which I promise will be enough or I will give you more time.
I am not a medical professional and I recommend, actually I insist you consult your medical
professionals on matters requiring medical authority.
I am an NASM (National Academy of Sports Medicine) Certified Nutrition Coach and I received
fitness training from the Cooper Institute in Dallas.
I've also received the Alfus Healthcare Advocacy Certificate from the University of Miami.
I was a gym owner for over a decade and witnessed many of our members improve their
health with exercise and improvements to their nutrition.
We developed fitness programs for groups and were delighted when Rachel Ray sent a crew to Florida to shadow a bus driver
from our "Biggest Winner" program and then interviewed the driver on her show.
Our bodies respond quickly to fitness and nutrition improvements – our health quest can truly
be a satisfying, healthy adventure. I hope you chose to join me on our lifelong journey to
optimal health and longevity ❤
"Steff has been a health enthusiast for decades. She practices what she preaches. I believe in her mantras because I saw how they worked for her – and as my coach she helped me reach a long-time goal that we worked on together.
Bright and articulate, Steff listens and delivers advice with resources. A great coach who helps you find the path to better health. She is a natural!"

– Kathie